HOW TO PICK THE RIGHT HOUSE FOR YOUR NEEDS
Choosing your ideal home is one of the most life-changing decisions you'll ever have to make. You can expect to view a lot of properties, weighing them up against each other to finally settle on the place you're going to spend almost all of your free time for many years. With that in mind, there are some key things you should consider as you start to think about how to pick the right house.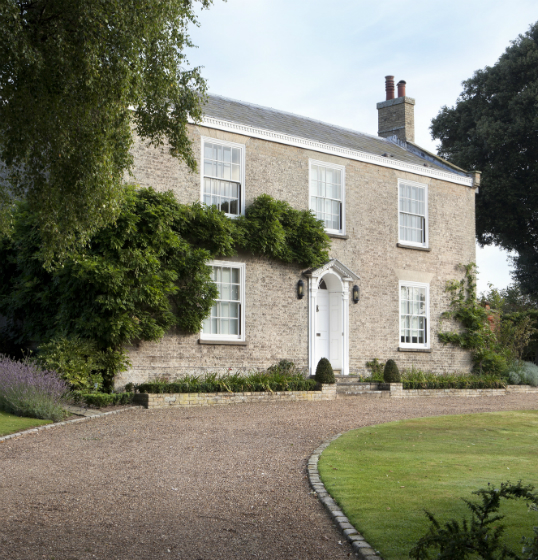 Know your budget
Have a realistic conversation with estate agents before you start to view properties. For first-time buyers, there can be the temptation to go beyond your budget if you see a property you really love, but the stress of being unable to afford future mortgage payments may not be worth it in the long run. Equally, not having a clear budget can lead to missing out on some wonderful properties by pitching too low.
Buy for your lifestyle
Choose the house that benefits the lifestyle you lead. It's important to be aspirational about the way you want to live, but it's just as crucial to be realistic about who you are and what you need. For example if you can't drive and are not yet taking lessons, you need to make sure that you buy somewhere with good transport links. Decide on what you need now from a property and what you'll want from one in five years, to be sure that your search is looking both for one that ticks the 'now' box and the 'aspiration' box.
Have a must-haves list
Knowing what your essential criteria is key to working out how to pick the right house. Aside from budget, what are the other non-negotiable factors? It could be access to green space, several bathrooms, private parking or a loft for storage. It helps here to list each element: draw up a list of 'non-negotiables' and a second of 'nice-to-haves'. Use 'non-negotiables' as a checklist when deciding if you want to view a property and then give a point to each of the 'nice-to-haves' present in a property while you're viewing it – this will help you quickly compare different houses after you've seen a few.
Do some mental decorating
When figuring out how to pick the right house, taste can be a very personal thing – you might not decorate in the same way as the previous tenants. This means you need to look beyond the décor to the space itself – focus on the walls and ceilings, on any bright windows and think about how you'd fit your interior design in with them. When you find yourself mentally moving your furniture into the room, it's a good sign.
Get everyone involved
Make sure you get everyone involved's input. If you have children, it can be worth bringing them to house viewings to see how they react to the house; you could even involve them in the search by asking them a list of the top three or four things they'd have in their dream house. If you're buying with a partner who wants different things in a home, make a checklist of your essentials to ensure you both get an equal amount of 'must-haves'. And remember, sometimes, you might come across somewhere without everything you'd hoped to find, but it somehow feels like home. While the essentials do need to measure up, being the place you know you want to live goes beyond its features on paper.
SOURCE: engelvoelkers.com
PHOTOCREDIT: engelvoelkers.com